1 tag
"I wonder how many people I've looked at all my life and never seen."
– John Steinbeck (via sahrana)
2 tags
"Cynicism masquerades as wisdom, but it is the farthest thing from it. Because..."
– Stephen Colbert (via criticalconsciousness)
I work myself to the point of exhaustion and none of it is ever good enough. Everyone keeps asking me what I want for my birthday but all I want is for 22 to be better than 21 was.
1 tag
1 tag
well,
I just signed my life away for the next two years. I'm going back to FSU.
2 tags
"We are closer to God when we are asking questions than when we think we have the..."
– Abraham Joshua Heschel (via wordslessspoken)
1 tag
4 tags
"Do not tell everyone your story. You will only end up feeling more rejected...."
– Henri Nouwen (via onlinecounsellingcollege)
2 tags
aravenwritingdesk: if you make a big deal about not being able to do something because you don't have enough information yet and i can find it on first google you are the worst person for being stupid there should be a mandate that people have to use google before saying stupid things
2 tags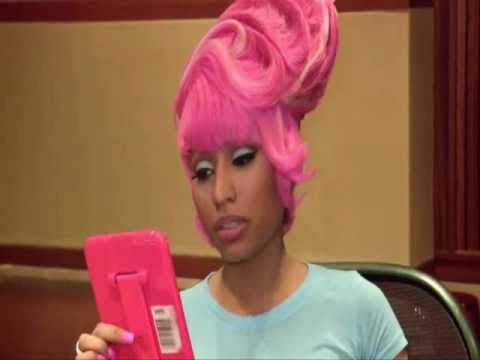 1 tag
voldey: The single event that will bring about the destruction of the internet will be the casting of Augustus Waters
1 tag
you know you're doing well as a musician when your notes for gigs consist of things like "break after YEEHAW" and "hits @ 'moonshine'"
1 tag
abukkitofcelestialintent: did i ever tell you guys that me and my friend were female thor and loki for halloween and i made a sceptre out of foam and duct tape and a helmet out of another halloween mask and a foam heart sliced in half and she wore fake muscles underneath her shirt and her cape was legitimately made out of her mother's tablecloth because that was her only viable option it was...
1 tag
"Inside every cynical person, there is a disappointed idealist."
– George Carlin (via onlinecounsellingcollege)
2 tags
seventhtable: thewomanwhoconsults: forgetyeahcomics: Romeo and Juliet is not a love story it's a cautionary tale about how everything would be better if you would just chill the fuck out 'Everything would be better if you would just chill the fuck out' - every play ever written by Shakespeare "Yo, Hamlet. Chill the fuck out about your dad." "Yo, King Lear. Chill the fuck out about your...
1 tag
nervous breakdown #47200938271
1 tag
COUNSELLING BLOG: How to Deal with Emotional... →
onlinecounsellingcollege: 1. Don't negotiate with them. For emotional manipulators, it's all about having, exerting and gaining more power. So they'll always push for more and they'll never compromise. 2. Don't engage with them. Don't try to talk, or reason, or discuss some matter with them - as they'll try to twist…
3 tags
2 tags
1 tag
2 tags
God's Plan
criticalconsciousness: I really hope no one thinks that the senseless killing of 20 children was part of 'God's plan.' If they do, then their God is a real asshole. 
2 tags
I am ready for the world to end on the 21st.
abukkitofcelestialintent: luminousmysteries: Just saying. let's go out jamming apocalypse songs with our fake band, megs actually, i'll be playing country music on the drums -_- so if that's the way you want to spend your last seconds of life as we know it, y'all come on over and sang with us.
2 tags
I am ready for the world to end on the 21st.
Just saying.
2 tags
1 tag
charlie brown
i hate saying this, but i'm beginning to dread Christmas. it's just an obligation to spend more time and money that i don't have.
1 tag
oh sweet lord
I just accepted a country gig on the drums. I've been sent a "preliminary" set list of 60 songs. I hate country music except Johnny Cash. What am I doing with my life? I've at least been assured I don't have to wear Western attire. -_-
my recommenders are giving me anxiety problems by waiting to submit letters (hopefully?) at the LAST POSSIBLE SECOND
3 tags
sisterz
my very favoritest big sistaur received her Master's degree today and i just want to cry and eat gallons of ice cream and tell everyone what a fantastic, intelligent human being she is and write books to immortalize her genius and stand in the streets of edinburgh giving out copies of her dissertation
1 tag
2 tags
what is the point of prayer?
[[MORE]] i pray about most everything that matters to me, big and small. but i do not pray for "favor" to win an ebay item. or to find a good parking space. or to miraculously pass a test i'm unprepared for. i think those are a little silly. because i don't think that god exists to give me everything i want.
"The moment you realize you are not present, you are present."
– Eckhart Tolle (via shaktilover)
1 tag
2 tags
1 tag
1 tag
Watch
maryjane519: levi-jadetaylor: The trailer we've all been waiting for! FULL TRAILER for LES MISERABLES.  THE THENARDIERS!!!  You're welcome. I need this movie in my life… Don't mind my gross sobbing in the corner.  t
2 tags
thanks, election 2012.
even though President Obama won (collective sigh of relief), I feel shittier than ever. you really see the true colors of people when things don't go their way or they get scared about the future and sometimes the true colors of people are really ugly.